Our Aquabike equipment unites benefits from two main activities

Water bike and professional Hydro massage at 38ºC
Sorry, this entry is only available in European Spanish.
What is AquaBikeSpa?
AquaBikeSpa is a static bike designed to be under water. While your user is immersed in water up to the waist in a 120 cm tall tub, crystal clear water at 38ºC keeps pumping from 18 water jets producing a pleasant massage which helps eliminating cellulitis.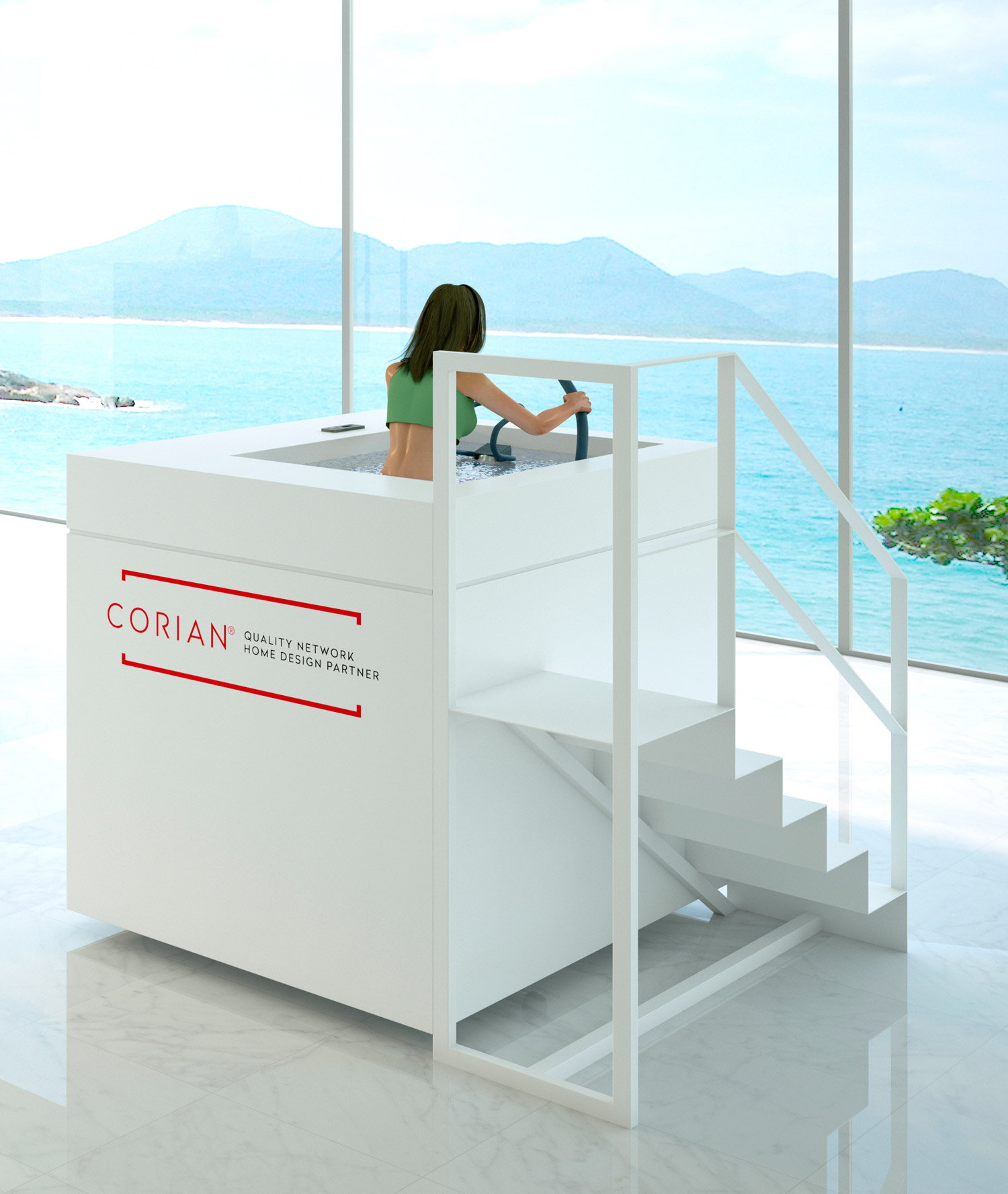 AQUA BIKE SPA IS TAILORED IN ANY COLOR OF THE DUPONT™ CORIAN® COMPANY
Customized versions of Aquabike Spa are available. You can design your Aquabike Spa in different sizes, width, height and length as long as we respect minimum standard measures for installing the equipment.

Alternatively we can design your Aquabike Spa in any of the DuPont Corian ® colour selection. This is a list of the most popular colours: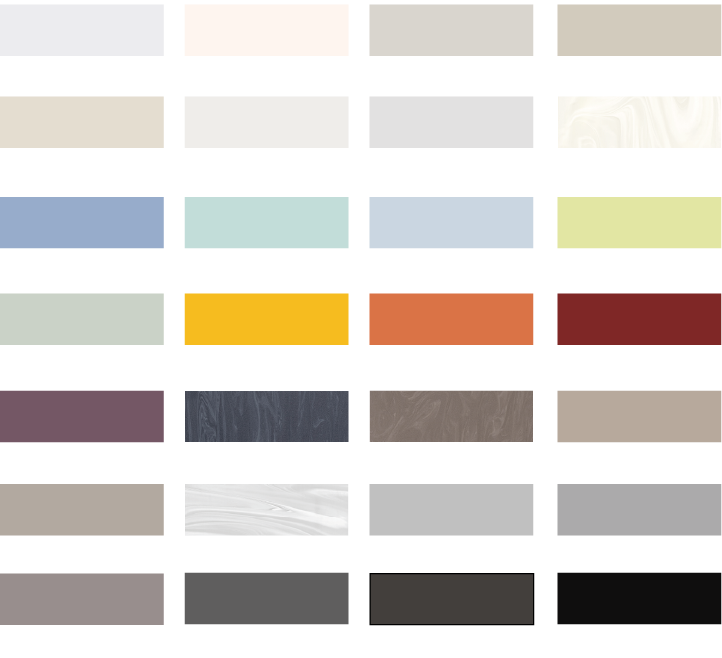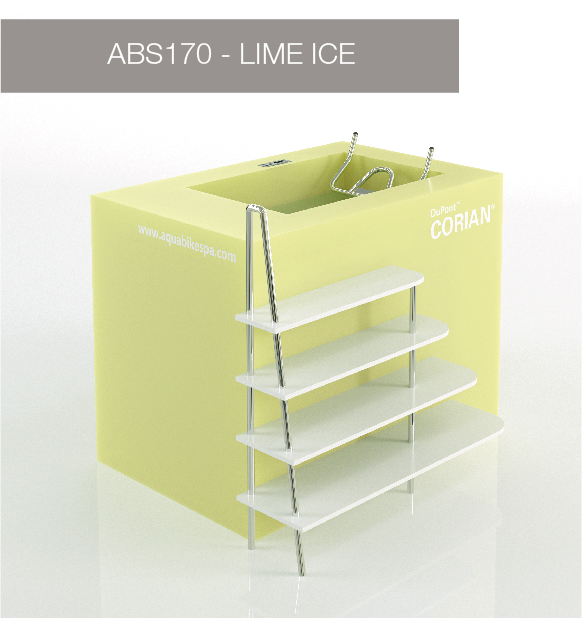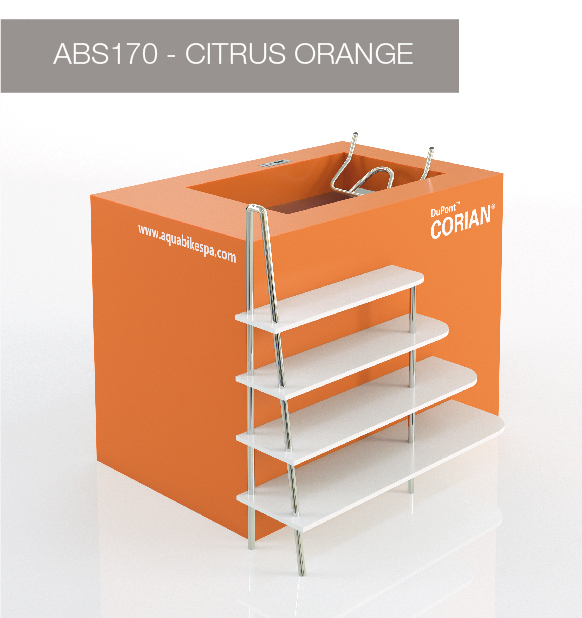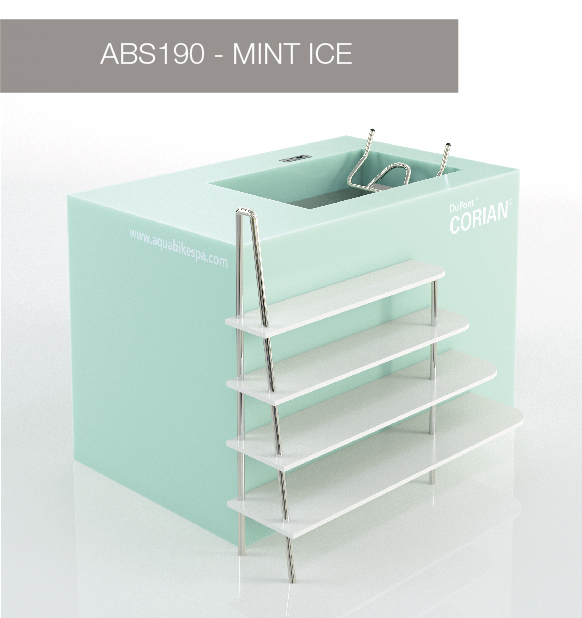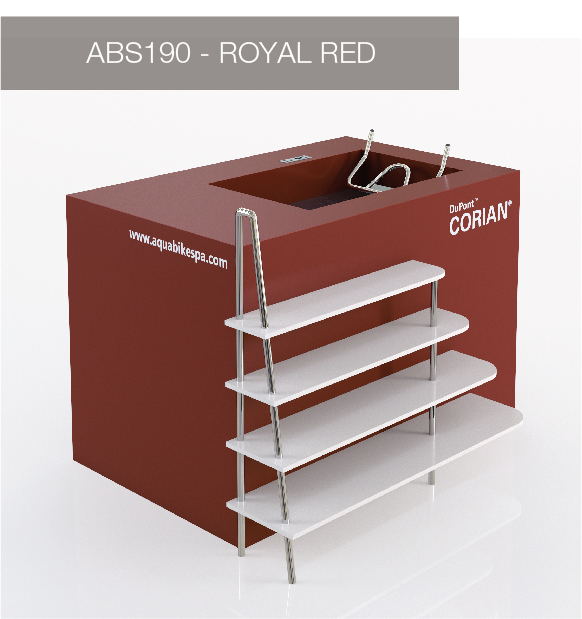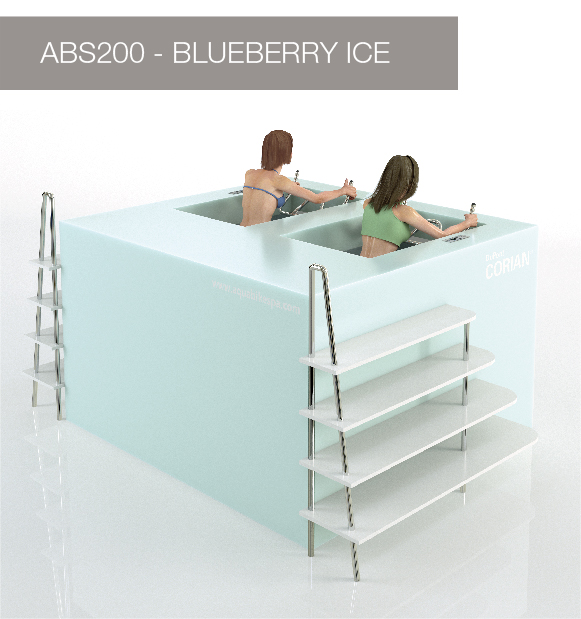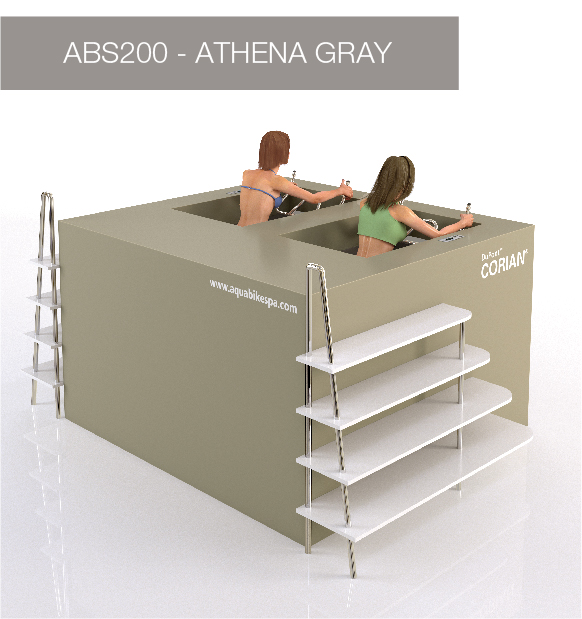 STAINLESS STEEL BYCICLE
AquaBikeSpa pedals incorporate an F.P.R. (Full Progressive Resistance) system which enhances water resistance the faster our user is pedalling.
AquaBikeSpa has also developed a design protocol based in ergonomics, biomechanics and user friendliness. A medical team and a sport team have designed this protocol.
Special attention has been paid to all those bike components touched by the user such as pedals, saddle, structure and closings, following design criteria base don the user.
Those parts need to be most confortable since our user will pedal barefoot and wearing only a bathing suit.
Our AquaBikeSpa is suitable for any user regardless of their physical condition, age or body type.
Special features:
1- Progressive hydrodynamics according to pedalling speed.
2- Floating system that keeps pedals levelled in the water.
3- Base Soft for user's comfort.
4- Built in techno polymer used in medical equipment, antiallergenic and bactericide.
5- Rugged base to improve lymphatic drainage.
6- Built in stainless Steel AISI316L with corrosion inhibitor following international standards.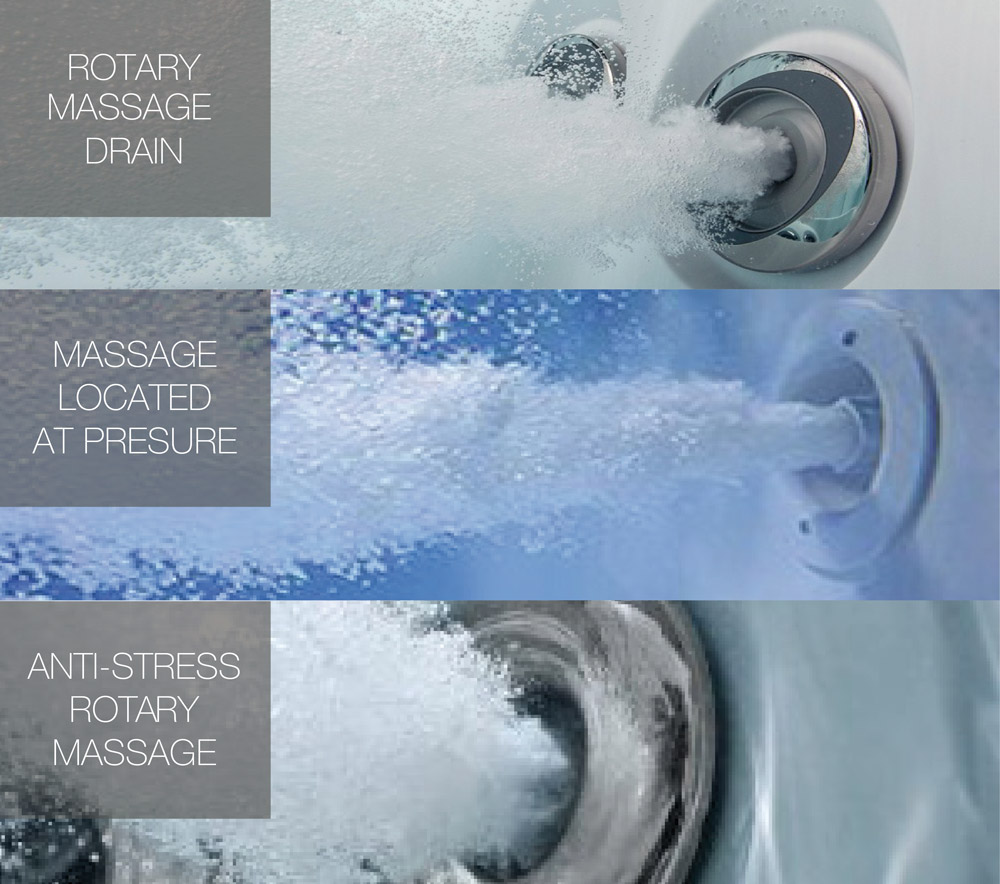 18 STATE OF THE ART JETS ARE STRATEGICALLY LOCATED IN 3 DIFFERENCT AREAS INSIDE THE TUB.
USERS WILL ALSO BE ABLE TO REGULATE INTENSITY OF WATER JETS ON THE LEFT SIDE, RIGHT SIDE AND KIDNEY AND BACK AREA.
Warm water jets massage your legs and sculpt your body with a lypoactive effect, activating your blood circulation by pressing in strategic points such as your kidney area.
AROMATHERAPY
Very effective to relieve stress, improve your mood and balance your emotions.
Provides physical and psychological wellbeing.
- Bergamot: stimulating, revitalizing, energizing and refreshing. Used to relieve stress, cure depression and anxiety and increase appetite.
- Cypress: Sedative, invigorating and purifying. Calms nerve system, reduces menopause symptoms, stress and allergies
- Geranium: Stimulates balance. Alleviates period symptoms, depression and anxiety. Improves your mood and calms nerves system.
- Ginger: Stimulates blood circulation, helps prevent travel sickness, alleviates digestive issues, improves immunologic system and heals colds and flu.
- Grapefruit: Stimulates and balance emotions, such as rage, calms stress and fights breathing issues during colds and flu.
- Lavender: Improves harmony, purifies, balances, sedates and relaxes. Helps against headache caused by stress, regulates high blood pressure, relieves pain during birth and soothes bug bites and burns.
- Lemon: Stimulating, refreshing and purifying. Calms stress, reduces mental exhaustion, improves blood circulation.
- Mint: Antiseptic, decongesting and digestive. Good remedy against flu. Relaxes your stomach muscles and nerve system.
- Sandal: DDecongesting, aphrodisiac, balancing, relaxing and purifying. Alleviates emotional issues, calms nerve system, balances your body, mind and spirit and prepares you for meditation.
- Rosemary: Stimulating. Relieves kidney and muscle pain, helps against low blood pressure. Increases blood circulation toward your brain.
- Ylang Ylang: Aphrodisiac, invigorating, purifying, induces euphoria. Improves health for reproductive system in men, calms anxiety, regulates pulse, helps against depression and prevents panic attacks.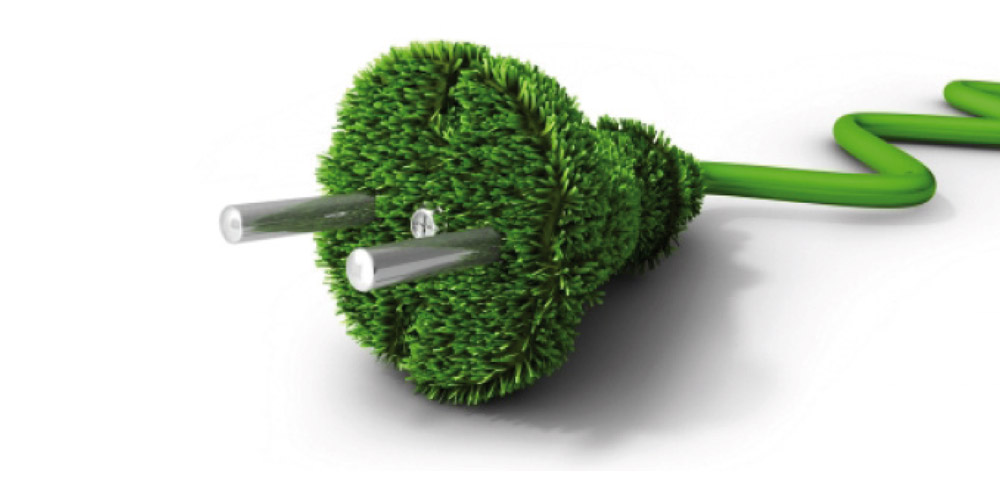 ENERGY EFFICIENCY
Aquabike Spa comes with a thermic cover which saves up to 20 euros per months in your electricity bill.
It is all isolated which retains heat and reduces working time for the electrical heater, therefore electricity consumption is lower.
The thermic cover is a key element to reduce the cost of maintenance.

WATER FILTERS
Water is purified through filters so that bacteria and microbes do not pollute the water.
An ultra silent pump activates independent filter system.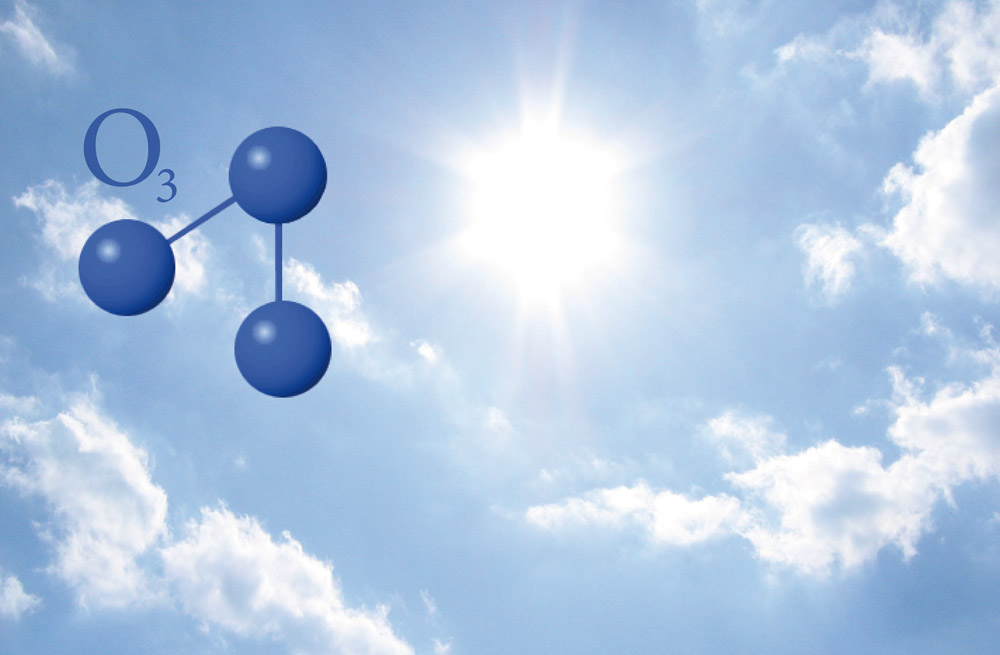 AUTOMATIC WATER DISINFECTION BY OZONE
This state of the art disinfection system is the best for water because it minimizes chlorine odour, the production of trihalo-methane and other derived halogenated organics.
This process helps eliminate:
- Bacteria.
- Viruses.
- Fungus
- Spores.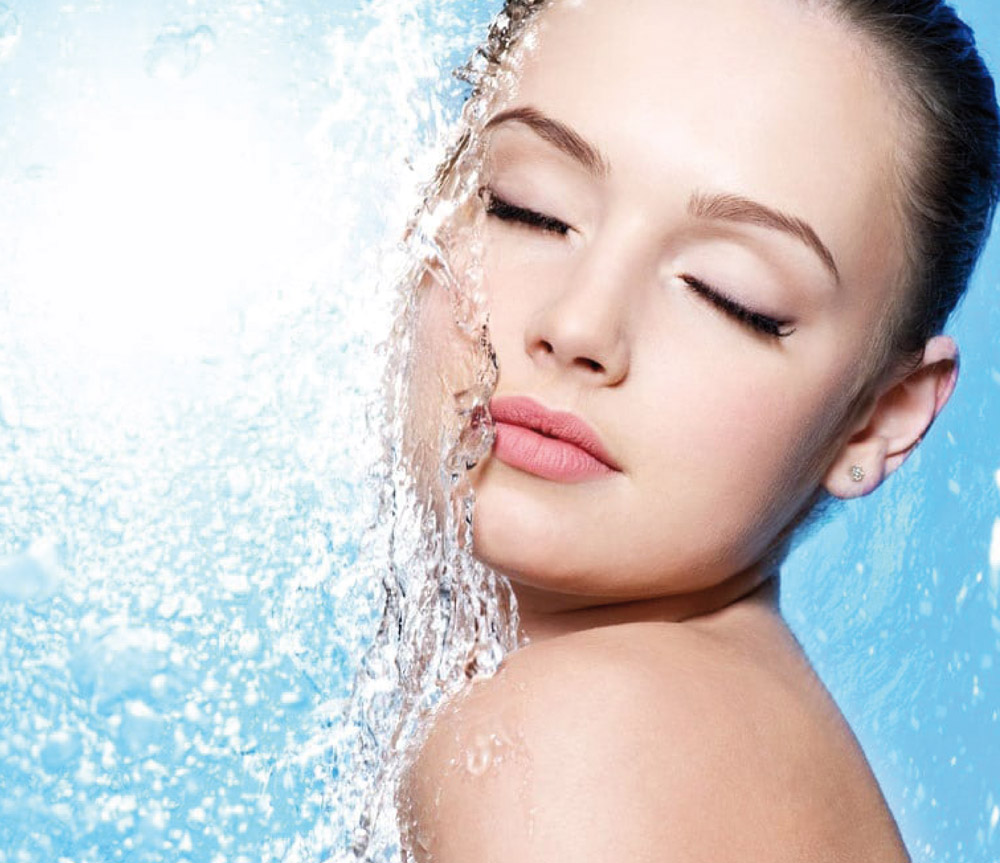 CRYSTAL CLEAR WATER 24 HOURS A DAY THOUGH CHLORINE AND PH
Experts assure chemicals such as chlorine need to be used in swimming pools to fight germs.
Swimming pools without chlorine would be a like a Petri dish. Users would be exposed to harmful microbes.
"The immediate benefits of disinfection surpass the risk of overexposure in the long run" claims Lindsay Blackstock, Analytical Toxicology PHD student in Alberta University, Canada.
GENERAL SPECIFICATIONS
AQUA BIKE SPA – 180 EQUIPMENT
External cover: Glacier White Colour by Corian by DUPONT.


- General measures:

- Length 1800 mm.
- Width 1300 mm.
- Height 1300 mm.



- Stainless Steel tub AISI316:

- Length 1100 mm.
- Width 650 mm.
- Height 1200 mm.



- Stainless Steel bicycle AISI316L with anti rust protection.


- Access ladder: stainless Steel and TEKA steps
Wi-Fi control system with touch screen display.
- Our Wi-Fi control system with touch screen display allows our Technical Department to connect with your device in order to check correct functioning in real time and detect any fault. Also we can programme remotely.
- You can programme date and time of activity for your Aquabike Spa via Wi-Fi from your PC, Android, iPhone or Tablet.
- Temperature adjustment from 10ºC to 40 ºC via electric heater (3KW)
- Water filtering by 2 peristaltic pumps for chlorine and PH dosage.
- Terra AstralPool cartridge filter (Filtering speed: 1,8 m3/h ) + Ultra silent pump 250Wat.
- Ozone supply through generator
- Hydromassage system in 3 areas. Intensity and flow can be regulated by Air Control: 6 high flow jets on the left hand side, 6 jets in the right hand side and 6 in the back area.
- 18 state of the art jets propelled by a 3 HP electrical pump.
- Halogens lighting.
- Aromatherapy System.
- Stainless Steel structure with adjustable legs. 2 hidden doors on the side (1800 mm). Doors are covered by Corian for inside access.
- Connection box supplied with Thermic Magneto + Differential switch + automatic water filling system.
- Required Power (W) - 7.000 W.
- Required Power (A) 230V - 19,1 A.
- Voltage 230 V.
- Water capacity: 850L.
- Empty weight / Full - 327 kg / 1.177 kg.
- Isothermal Cover (Optional)
Aqua Bike Spa reserves the right to modify any component in order to improve the functioning of the device.